Ripplenity Inc. wants everyone to make the best out of their closet and tackle the clothing loss
2023.05.23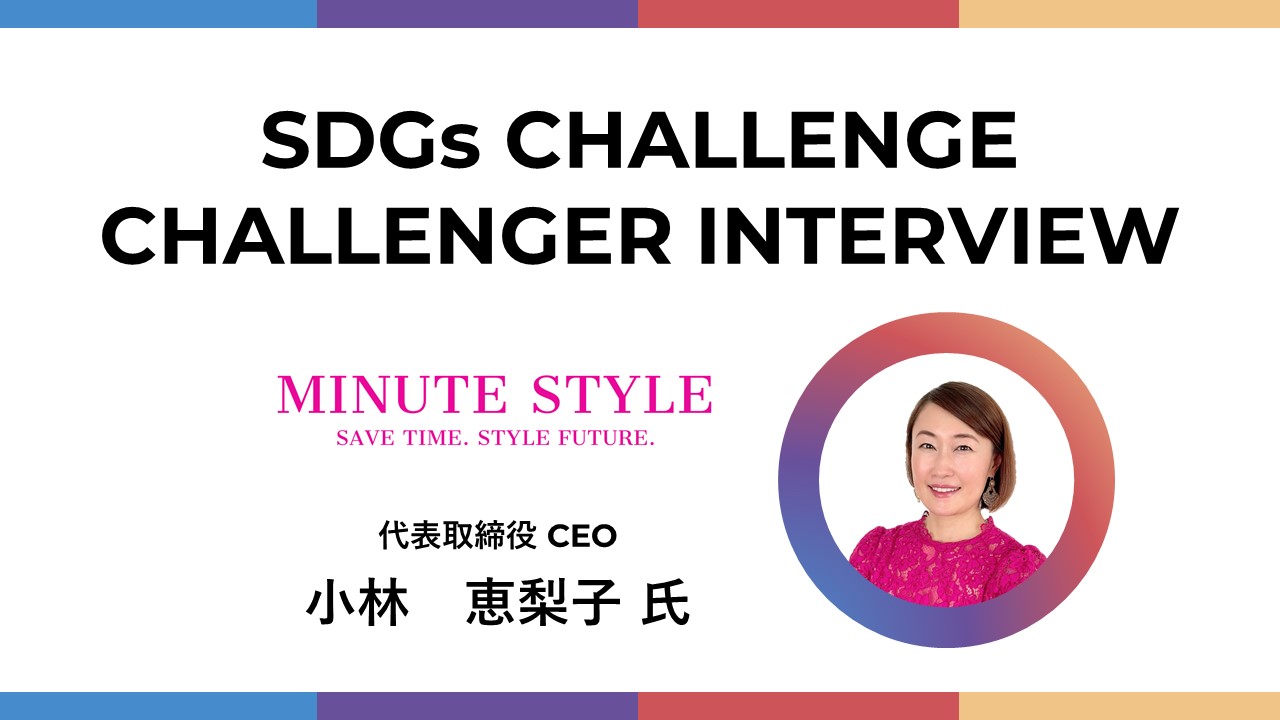 <Interviewee Profile> Ripplenity, Inc.
Eriko Kobayashi, Representative Director and CEO

<Biography>
After joining Panasonic as a fresh graduate, she was involved in international development projects in the field of disaster prevention at international organizations, NPOs, and government-affiliated organizations. She followed her husband when he was posted overseas to Singapore. There she experienced the benefits of dressing well and started her own business as a sole proprietor. She resigned from her job when having a baby.  After returning to Japan, she founded Ripplenity Inc. after being selected for a women's venture growth promotion program. She aims to promote ethical consumption and create a sustainable future.

This article is copy-righted from Life-Tech KOBE.
SDGs Challenge – Since 2021, we support business development and overseas expansion of startups that take on the challenges of solving global-scale SDGs issues to create systems and products that create global social change pivoting from Hyogo Prefecture and Kobe City. The SDGs The "SDGs CHALLENGE" is a co-creation program that aims to solve global SDG issues. We will introduce the startups selected for this program one by one in the Stories category of this website.
<Service Description>
Provides a personal styling service [minista ®︎] that enables individuals to express themselves through clothing and contributes to the reduction of clothing loss and the realization of a decarbonized society. For users who are burdened with the time and psychological burden of daily outfit selection and purchase, a personal stylist who has built a relationship of trust with the customer will propose sustainable new purchases based on monthly coordination proposals using the clothes the customer has registered on the application. Through minista App, which allows everyone to make the best of their closet by getting a stylist style you. Making sure you wear the clothes you already own longer and save the planet by contributing to reducing clothing loss.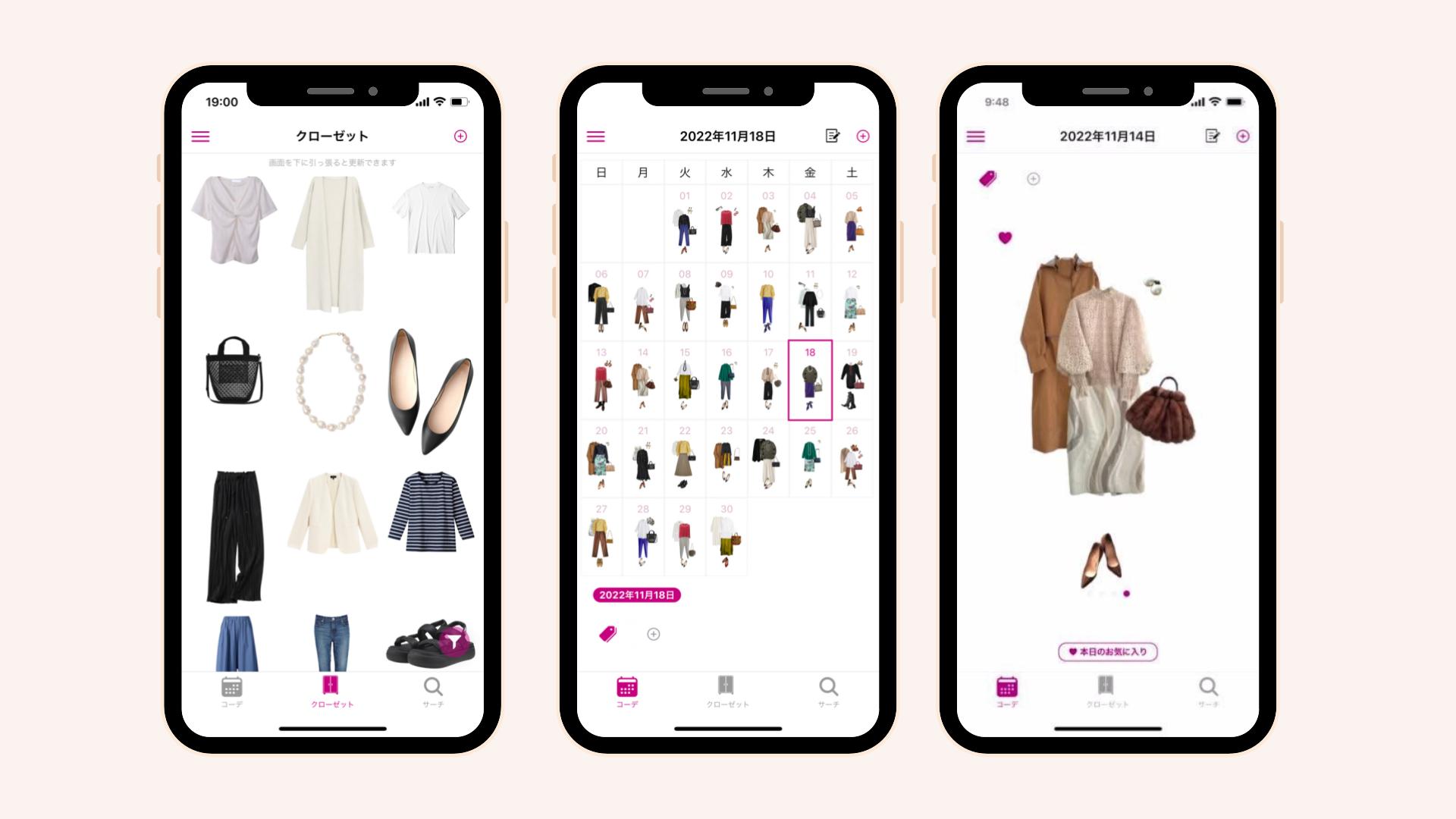 Dressing up changes the environment that surrounds you.
-Please tell us how and why you started your business.
Kobayashi (Kobayashi): I went to Singapore when my family was transferred overseas and from Singapore, I then moved to Bangladesh, where I was involved in a JICA technology transfer project to improve the construction and renovation capacity of public buildings. There, I encountered the collapse of Rana Plaza, an 8-story apparel commercial building in Bangladesh in 2013. I was heartbroken to see the site where many sewing factory workers of fashion brands died, working under poor working conditions in an illegal building that ignored earthquake safety regulation.
I also delivered my baby in Singapore and then I quit my job and became a full-time housewife. The birth of my child changed my body shape and lifestyle, and I had no idea what to wear, and I was lost in fashion. I studied fashion and researched clothes and hairstyles that suited me, and as a result, the people I met began to change. Even my family is surprised at how much I have changed since then (laughs). Through this experience, I started a side business as a personal stylist in Singapore while working on a JICA project. When I visited clients as a stylist, I saw the reality of having too many clothes in the closet and felt the gap between the "Rana Plaza" incident and the fact that clothes that can still be worn are not fully utilized and that fast fashion, which follows trends and can be easily purchased, is increasing. This is the same thing that is happening in Japanese closets. By suggesting combinations of clothes that you currently own, you can lead to new discoveries and lead a fulfilling life without having to buy clothes one after another. Even if you buy new clothes, you can wear them longer by purchasing appropriate clothes that match the clothes you currently own, your body shape, and your personal color palette. I started this business because I thought it would be best of both worlds, reducing clothing loss while enjoying fashion which will solve social problems caused by the fashion industry, such as environmental and labour issues.
-You were working for a well known corporate. Why did you decide to start your own business instead of joining a corporation?
Kobayashi: The biggest reason for my resignation was external factors such as my family's relocation and the birth of my child. When I returned to Japan, I considered job hunting, because I thought I could do bigger things by working in a big company and use my experience.
However, I decided to start my own business because, first, I wanted to do something that only I could do and challenge myself rather than belonging to some company. Second, I intuitively felt that my business idea would make others happy as well. Third, because of the "Lana Plaza" incident. I wanted to make up for the loss of those who died in the "Rana Plaza" incident which happened while I was in Bangladesh, and I wanted to make sure that such an incident would never happen again. When I returned to Japan, I participated in a program offered by the government to promote the growth of women owned ventures, which was also a factor in my decision to take the first step toward entrepreneurship. Even though the participants around me had already been in their businesses for several years, I was able to dive in and get a lot of inspiration even though I had not even started my business yet. Looking back on my career, I had experienced launching new projects many times in the past and was called the "cut-throat captain" back then (lol). With that as my backbone, I was not reluctant in taking on new challenges.
I realized that reducing the time load of choosing clothes is a global demand
-What made you decide to participate in the SDGs Challenge?
Kobayashi: I had been seeking opportunities to participate in programs and demo days for some time as part of my activities to find fellow entrepreneurs and supporters. I heard from an acquaintance that there was a program held within the bank, and my search led me to the SDGs Challenge. I decided to participate because I used to live in Kobe myself, so I felt a sense of familiarity with the city. Also, because the theme was "SDGs," I thought it would be a closer path to solving the clothing loss problem that I want to solve. Although this is only the second session of the series, it is rare to have an opportunity to present directly to the public at DemoDay, and I was eager to take on the challenge to deliver my thoughts to everyone.
-How would you describe your experience in the program?
Kobayashi: I recently went to New York to conduct market research to see if the "minista" service could be expanded through the program. What I felt there was that women everywhere in the world have the same concerns and needs. If anything, I found that women abroad spend more time choosing clothes than Japanese women do, and I was able to confirm that reducing the time and burden of choosing clothes is a service that is needed around the world and not just in Japan. I saw a business opportunity in the world, and I wanted to set up a local subsidiary as soon as possible.
-What kind of value do you hope to add to society in the future?-What kind of value do you hope to add to society in the future?
We would like to spread more confidence and positivity to our users through the app. We are aiming to create a society that revolves around such positivity, where women can go out with confidence every day and stay joyful all day. The annual clothing waste in Japan is more than 500,000 tons. We hope that the society will wear their clothes longer and help reduce clothing waste through our services.