Sun – Making Japan a home for foreigners through language and cultural learning app
2023.04.20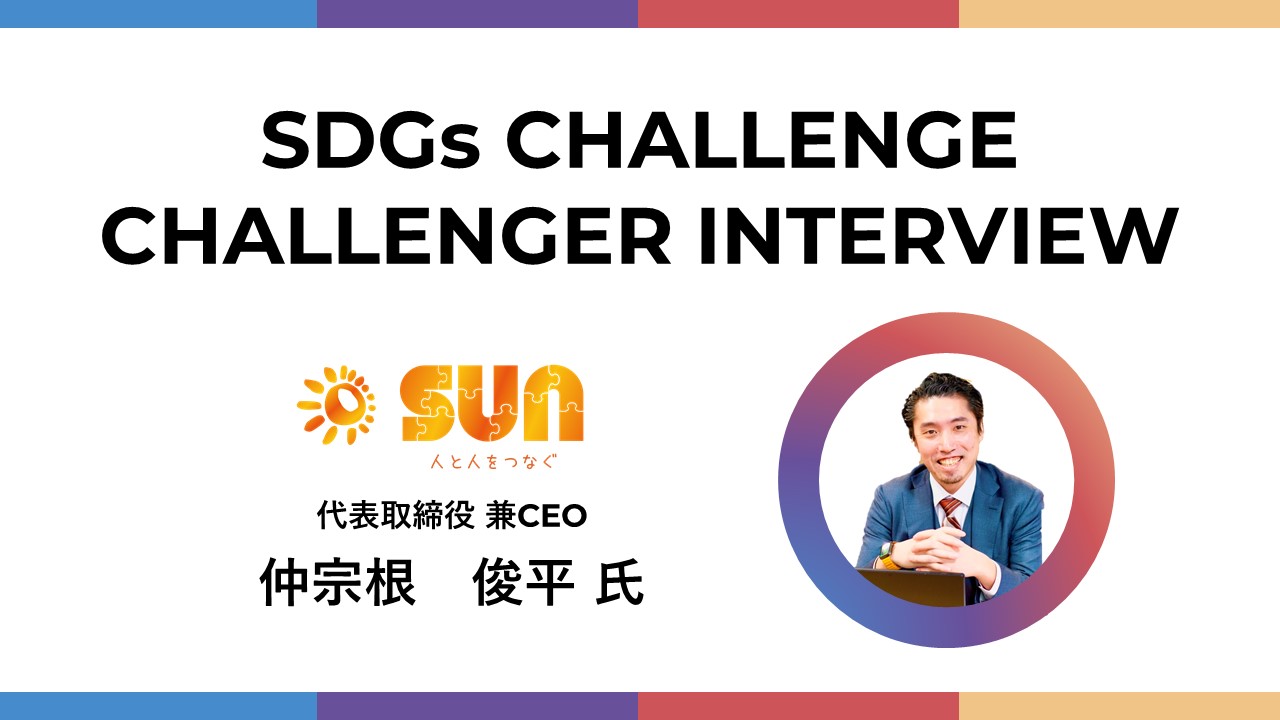 <Interviewee Profile>
SUN Corporation
Representative Director and CEO Shunpei Nakasone

<Brief Personal History> Mr. Nakasone was born in Hita City, Oita Prefecture in April 1983.
He immigrated to the U.S. when his parents relocated and spent his childhood in California and New Jersey. After graduating from Teikyo University in 2006 with a BA in Literature, he worked in insurance and advertising sales before moving to the IT industry in 2012. There he got promoted to the board of directors within four years of joining the company. In 2018, he established SUN Inc. intending to make social contributions to the world with IT at the core and is currently working hard to promote projects to support foreign residents in Japan.

This article is originally copyrighted by Life-Tech KOBE
The "SDGs CHALLENGE," a startup support program of Hyogo Prefecture and Kobe City, started in 2021. This program supports business development and overseas expansion through its well-built ecosystem, acceleration programs, and mentoring for startups aiming to solve global issues like the SDGs.
<Service Introduction>
Kurashi Study" is a story-based Japanese language learning application that teaches Japanese grammar, expressions, vocabulary, and pronunciation through story-based dialogues. Through a total of 96 scenes in the story, you can learn the rules of daily life and the administrative rules necessary for living in Japan. You can develop your reading, listening, and speaking skills without going to school with this app.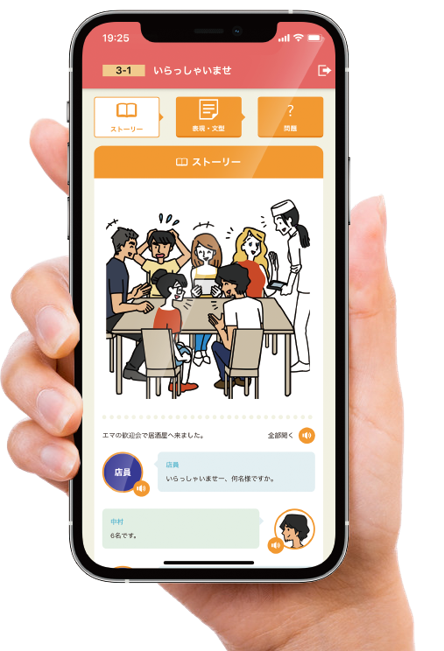 To create a society where people are all connected, we want to solve the problem of native language support
-Please tell us how and why you started your own business.
Nakasone: I spent my childhood in the United States. I had opportunities to interact with people from other countries on a daily basis and was inspired by the values and culture that I did not have in Japan and vice versa. I have some goals that include wanting to connect with different kinds of people and working globally. I thought it necessary to first create a global workplace to achieve these goals I have. So three months after establishing the company, I flew to Bangladesh myself and began recruiting locally.
-Your company has opened its first overseas branch in Bangladesh in January 2022, why did you choose Bangladesh?
Nakasone: There are three reasons why I chose Bangladesh: First, while Japan is facing a shortage of IT personnel, Bangladesh has a growing population of 160 million people, a rapidly growing economy, and many talented people with university degrees. I thought I can help the shortage of IT workers in Japan by recruiting from Bangladesh. Second, Bangladesh is a blue ocean. By this, I mean many Japanese Corporates have expanded to India and Vietnam, but not Bangladesh. Meaning, there is more chance for startups here. Third, there are many English-speaking people in Bangladesh, which is another reason why we chose Bangladesh.
-What inspired you to develop "Kurashi Study," an app for learning Japanese?
While expanding overseas, I realized that my goal "connect with people around the world," which was also the motivation for starting the business, could be accomplished while staying in Japan as well. Because there are many foreigners in Japan so you can make connections with them while residing in Japan. So we focused on foreigners working in Japan and researched their struggles. Then, we found that Japan does not provide enough native language support for foreigners compared to other countries such as the U.S., Germany, and China. We also found out the are many issues around teaching Japanese such as the insufficient number of teachers and analog methods of teaching. Meanwhile, the Japanese language skills required in the Japanese business world are high. There is also tendency to be offended if the grammar is a little strange, or many natives tend to take a step back to look at the details, and I feel that such culture of the Japanese language is also a major issue.
As Japan's working population shrinks, and despite the government's efforts to invite and hire the foreign human resources, there are not sufficient language and culture support. I realized and felt the need to take an action , and I wondered if there was anything I could do as an IT company to help foster it.
-What social value do you hope to add to this society in the future?
Nakasone: Through our services, I would like to create a society where foreigners can live in Japan for a longer periods of time. While Japan's working population is decreasing, the number of people coming to Japan to work as technical interns or on specified technical visas is also increasing by leaps and bounds. However, the visa renewal process is laborious and many people return to their home countries even when they wished to stay in Japan. This is why, we would like to create an environment where these people can stay in Japan for the long term and live in Japan as "sei-katsu-sha" rather than as workers or expats.
Participation in the SDGs Challenge will give momentum to our overseas expansion.
-Please tell us why you decided to participate in the SDGs Challenge.
Nakasone: Our services tick off SDG number 4, "High-quality education for all,". We wanted to promote Japanese-language education through ICT around the world. When I learned about the SDG Challenge, I thought that by participating in the program, I would have the opportunity to expand to overseas and be proactive. I also felt that since the program was administered by a local government of Hyogo, Kobe, I could expect to strengthen cooperation with the local government and raise awareness of the program.
-How do you feel now that you have participated in the program?
Nakasone: We decided to spend 40 days from late January visiting Japanese language schools and other institutions in more than 10 countries in the U.S., Europe, South Asia, etc. I am now excited because I will present my perspectives and experiences gained through overseas expansion at the demonstration day in March (SDGs Day,2023, March 18). What I felt, even more, was the inspiration from the fellow entrepreneurs participating in this challenge. Many of them know something that I do not know of and they also acted upon the things they saw an issue in. So I feel that I have participated in a very good project by gaining insights and fresh perspectives.